January 26, 2016
I'm no longer vegetarian. I don't eat red meat, most seafoods and pork though.  I also monitor my dairy intake. I do still buy eggs and enjoy a small bowl of white cheddar popcorn (though I will switch the nutritonal yeast popcorn soon). I am on a nutritional protocol and it's not easy at all. I got rid of all my vegetarian meats and started preparing more foods with nuts and beans. It just wasn't working out with the nuts and beans alone. So after ten years, I've returned back to meat.
Last night, I made a quesadilla with fresh guacamole. Inside the quesadilla, I simply mixed sweet potato, shredded chicken, purple onion, spinach and tons of seasoning. I used a spinach wrap for my tortilla. With the side of fresh guacamole and blue corn chips, I was thoroughly enjoying the flavors. I was also so tickled by the fact that I didn't use any dairy in this dish at all. No cheese. No sour cream. This is major.
Unfortunately, after I finished my meal, my stomach was super full. I didn't understand because the meal didn't seem like it was too big at all. I still don't think it was, but my body's response felt super weird. Maybe it wasn't too big for the average person, but this morning I woke up still feeling stuffed.
It was too much for my body.
A few hours later, I pulled out all my nail polishes to throw out the old and organize the rest. I pulled out a ton of pinks. I couldn't believe how many pink polishes I had!  Why? Why did I have so much? I totally don't use half of these bottles on a consistent basis. Unless I pulled it out, I would've never known all those polishes were in there.
I wonder if many of us unknowingly have a scarcity mindset. We hoard or prepare more than enough in a effort to make sure we're okay. However, it either ends up hurting us (like last night's dinner) or taking up more space when we could be using that same space for something more useful.
It's important to prepare for the future, but the scarcity mindset has everything to do with fear and nothing to do with faith. Matthew 6:34 reminds us "therefore do not worry about tomorrow, for tomorrow will worry about itself. Each day has enough trouble of its own."
God, open my hands, my head, my heart and my life to be freed up to receive what you have for me. Help me to let go of what no longer serves me in a way that pleases you. Help me to remember You are enough. Thank you for being enough. Amen.
January 25, 2016
Yes, I know.
We are 25 days into the New Year.
However, I've heard you can say Happy New Year through the first week of February and still be good.
Guess what? It's my blog, so I'm deciding I want to say it now. Top that!
Either way, Hi!
It's been such a long time since I've written on the blog. Yes, I wrote on it last month, but last month was sooo last year…literally (haha). So, I've talked to a few friends about my desire to blog and wrestling with the look of my blog.
I also struggled because I haven't been on a consistent blogging schedule in such a long time. With my previous blog, Raspberry Sorbets, I was a regular contributor. Granted, I didn't share the posts with anyone, but it was super informal and I loved that.
Somewhere in my "grown-up" mind, I decided that with Dream Something Up, I needed something a little more professional, clean, sophisticated and classy. Yet, it's wack.
I don't really have a huge readership and that's okay with me. At this point, I want to get back to the bare bones and love of what I do.
I really miss blogging on a CONSISTENT basis and sharing content as it came to my heart.
I say all this to say things are shifting around here.  Yes, posts will be a lot more consistent, but the pressure is off.
I have no desire to work on the "professionalism" of my blog.
The things I crave are inspiring DIY projects, fun recipes, product reviews, beautiful music and things that make my heart super excited.
Let's get back to dreaming in 2016, shall we?
December 7, 2015
Just because fall is in full swing doesn't mean I can't enjoy the beauty of fresh flowers. Fresh flowers will always be a mainstay in my personal arsenal. They're visually uplifting and I love the diversity of new bouquets to enjoy from time to time.
When I went to the store to pick these up, I liked the color and the super low price. Unfortunately, I took so long to put them in water and one of the flowers began to wilt miserably. Fortunately, the other bunch still looked lovely! 🙂


Like these hydrangeas, there are times in life when you will pick what you think is a great deal.
That job offer.
The discounted dress shirt at your favorite high-end store.
That person you married.
When you take it home or get acquainted with it more, you realize there are some real flaws.
The boss is a fourth generation direct descendent of Satan.
The dress shirt has a gaping hole in the sleeve.
That spouse holds an intensely aggravating obsession with blaring loud music.
***
After cutting down the stems of the flowers, I decided to put them in separate bouquets. When I placed the bunches together, they looked a little crazy. So, I placed the hydrangea with blooming flowers in a long, tall vase. Because of natural volume of its petals, it stood beautifully on its own.
I placed the wilting hydrangea in a much shorter, rounder vase. I also broke off its colossal, deep green leaves and used them within the perimeter of the vase. I also placed the arrangement in a corner to highlight its beauty from a particular angle.  I think they both still turned out into pretty floral accents in my space.
According to Ecclesiastes 3:11, God has made everything beautiful in its time. One of the key words to jump out at me in this particular verse is time. There will be situations that take longer than others to make beautiful. You might have to get a little creative and break off a few leaves, look at situations through different angles and watch the narrative you allow yourself to create.
God has made EVERYTHING beautiful in its time. Whatever situation you face that's challenging and you cry out, "God, I feel like giving up", remember He can fix things.
Even though it may seem like it would be a better idea to just throw the situation away, give up, cry or just become bitter, believe God for better.
Believe God for beautiful.
He can and will do it in its time.
September 4, 2015
"I woke up this morning with my miiiiiinnnd staaaaayed on Jesus!"
(I know I'm not the only who has questioned the grammar in that song. That's not the point of today's post though.)
During really busy work weeks and crazy weekends, I often struggle to wake up in the morning with my mind on Christ.
Until recently, I struggled to wake up and not head out of the door without grabbing breakfast.
Breakfast is the most important meal of the day and communicating with God is the most important activity of the day (at least, it should be).
Today, I've figured out a way to combine the two. It might involve a little bit of planning on your part, but it is a great way to focus your mind on Christ and not mentally veer off into the worries and tasks of a busy day.
My Creative Breakfast Prayer
1. Pull out all your ingredients. Today, I made a smoothie to "count the fruit" God is growing in my life.  I used peaches, strawberries, protein powder and a pre-packaged frozen blend of mangos, pineapples and strawberries. Even though the watermelon is pictured, I didn't use it in a smoothie. I wouldn't recommend watermelon in this type of smoothie.
2. As you prepare each item, think about ONE thing God is doing in your life that's positive. Consider what life would be like without that blessing and thank Him for it. If your mind is flooded with negative thoughts, find the potential fruit in the negative situation. All things work together for good for those who love God. Never forget that!
3. Pray and ask God to be God over your life. Whatever your requests are, make them known unto Him in this moment. He hears and answers prayers even if they happen in front of a blender.
May God bless you as you seek Him with your whole heart!
-Dani
September 2, 2015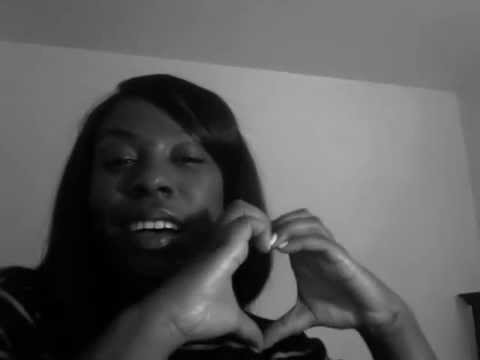 Wednesdays don't usually come around so quickly until you start committing to upload more covers! Man!
I really love this song. I explain a whole lot more in the actual video. I realize my volume isn't that great on this video. This is something I will work on improving for the future.
Additionally, this was my fifth take recording the song. I was slightly out of it by that point. I get a little silly and talkative at certain points. Please excuse my random antics.
In the meantime, wear headphones and I hope it encourages you to serve God with your WHOLE heart!
Much love,
Dani
August 31, 2015
Happy Monday!
I hope you've enjoyed your weekend!
I totally forgot to post the past few Dream Something Up Goal Posts on here, but if you'd still like to check them out, click here and here! 🙂
I'm really excited for the blog content I'm sharing this week so please stick around! Without further ado, let's get into this week's goals!
1. Pin all 2015 blog posts to Pinterest.
Admittedly, I've been terrible about this since the start of this year! I'm still getting a steady amount of daily traffic to a few of my posts, but I need to update the board and pin my posts from 2015.
It is hard to believe 2015 is more than half way over! It never ceases to amaze me how time flies. Pinning to my board and the other group boards I'm a part of can be pretty time-consuming. Until I find a good VA (virtual assistant), it'll be vital to break down the task into smaller increments for this week.
2. Drink at least 10 cups of water per day.
I have this random medical condition called PCOS and I'm  on a nutritional protocol for three months. During this process, I've been required to take notes of how I feel after certain combinations of foods in order to stabilize my blood sugar levels.
I have to eat plain oatmeal (insert sad face here). The good news is that I can cover it with tons of fresh fruits like mango. In the picture above, you'd never know oatmeal was in the picture too! LOL.
I'm also restricted to 2o minutes of exercise for now and tons and tons of water at specific times. It sounds dramatic, but it's really not all that bad.
However, I woke up this morning feeling super stuffy and hot in my room. The A/C was not on and I was pretty upset about it. I knew I needed to calm down, but I didn't know drinking a bottle of water would help. Within minutes of drinking the water, I felt the initial anxiety pass. I've never looked at water as a mood-stabilizer, but it certainly did that for me this morning. The goal is to really stick to the water portion of the protocol this week.
I'm going to stop here for this week and focus on knocking these two goals out of the park! What are your goals for this new week? Comment below and let me know!
-Dani
August 26, 2015
I need you now.
It is probably a mixture of pride and previous experiences, but it's really difficult to tell someone you need help. God has broken me to the point where I had to get over it and cry out when I really needed help. When my youngest sister had a psychotic break and destroyed the house, I needed a place to stay.
Financially, I wasn't in a place where I could rent an entire apartment by myself. My budget was tight. It became even tighter when I moved an hour across town and still had to commute to work every day. I was sleeping on the couch of my other sister's apartment and while there were plenty of good times, there were tons of low points.
I hated the fact that I needed my younger sister's help. I hated feeling like I couldn't take care of myself. I can write about it now because I'm in a completely different place now. However, I still look back and cringe at the pain and embarrassment I felt when people would ask where I was living.
To be honest, I was more embarrassed because I knew most people were asking because they were nosy and ready to judge me. I knew some were measuring themselves next to me and placing me in a lowly position in comparison to them. No one ever said those exact words, but the way I was treated and certain questions people asked were indicative of it.
At times, I wanted to try and prove myself. Those times proved to be fruitless. I was the one living with my situation and I realized I had to learn to be okay with that particular season where I was in a place of need. Life happens. No man is an island. We will all need help from someone someday. Whether it is now or when you're in the nursing home needing help using the bathroom, life gets real at some point.
At the core, I'm continuing to realize my need for God. During this really challenging time in my life, I Need You Now by Smokie Norful was a staple when I was sitting in the car in never-ending traffic. I also sang this solo at many, many churches during that seasons (and continue to do so).
Over the past three years, my need for God has become more real than ever. Don't despise the seasons where brokenness is seemingly never-ending. God always uses them for our good.
Don't believe the lies of the enemy during the times you feel you need God the most. Negative thought patterns lead to depression, suicide attempts, hopelessness and despair.
Whether you sing in the car like I did or you paint your sorrows away on a canvas before bedtime, never stop communicating to God how much you need him. Even if it's in a moment where everyone is around and you have no escape, whisper to him. "God, I need you now."
He longs to be the water to the thirsty soul. He is okay with you needing Him. You won't annoy Him or make Him upset by needing Him. Never forget that.
With prayers & love,
Dani
August 11, 2015
Howdy! Happy Monday!! It's been a crazy couple of days for me and I'm craving sleep so much. I can't explain it. I figured while I have this burst of energy, I should produce this post! Last week, I was able to keep up with my goals and that truly made my heart glad! I'm telling you there's something to putting your goals/intentions into the world. It puts a sense of accountability on the table. Okay, let's move forward, shall we?
Week of Aug. 10th – Aug. 14th, 2015. 
1. Create a Realistic Blog Marketing Plan. 
I have a secret board on my Pinterest (if you're not following me on Pinterest, click here to join the party!) and it is a huge compilation of articles on how to market, grow and successfully maintain a blog. I had a system for a while but it wasn't sustainable. I need to come up with a plan that's doable for me. I've decided to stop trying to be superwoman and start with small steps. This is a more sustainable and realistic approach. By this time next week, I will have a plan ready for execution.
2. Continue  YouTube Prep. 
One of my closest sister girlfriends from college came to visit a few weeks ago. I had SUCH a great time with her. I promise you it was everything I needed at that time. She was that jolt of creative caffeine I needed to pursue my music again. I really love singing, but for many different reasons, I lost faith in finding what my own musical contribution to the world could be. I had been wanting to put music out on YouTube for a while and then chickened out. My friend is an AMAZING vocalist. She showed me her YouTube channel and my heart lit up. On one end, it's nerve-wrecking. On the other end, it excites me so much. I connected with a few young adults who are on fire at their church and have dynamic music ministries. We exchanged contact info and so, we'll see where that goes. In the meantime, I've got to continue preparing my videos to post. The goal is to share my first video during the first official week of Fall 2015. By the way, check out my friend's YouTube channel. Her voice is literally the sweetest sound ever!
3. Make Time for Self-Care. 
I desperately need to go through the entire process of washing, deep-conditioning, detangling and styling my hair. I've been co-washing and styling. I don't want my hair to get super dry. Hence, I will make time for it this week. I also took off my gel nails and am responsible for the upkeep again. Gel nails were nice while they lasted though. So, at-home mani/pedis will happen at home this week. Mark my words.
So, do YOU have any goals for this week? What is that one thing you must accomplish before the end of the week? Comment below and let me know!
August 7, 2015
I thoroughly enjoy getting a delicious plate from the hot food bar at Whole Foods. The combination of organic ingredients, exotics herbs and guaranteed freshness puts my heart and stomach at ease.
I'm usually not a fan of buffets. However, after giving Whole Foods a few chances, I'm sold.
Unfortunately, my budget is not.
Whole Foods is a bit much for my wallet, so I can't shop there for ALL of my groceries. I did figure out a way around it. I scoured the web for plenty of different copycat recipes I've fallen in love with at the hot food bar.
Today, I'm sharing my own testimonial with the garlicky kale salad I tried. Like most salads, it is served cold. It doesn't smell the greatest, so walk with Altoids and avoid deep kisses on dates.
What I love most about this particular recipe is the ability to enjoy tons of nutrient-rich kale with a flavorful, dairy-free dressing. The dressing really breaks down the kale so you're still eating it raw, but it's not NEARLY as touch to the chew. It's also SUPER simple to make.
I found the copycat recipe on an awesome site called the Eating Bird Food blog. Visit her site for the recipe!  I've made it so many times, so I know it totally by heart.
Mix these ingredients until they form a creamy dressing. From start to finish, this whole process normally takes me ten minutes. After washing a few cups of kale, I add 1 tbsp to a bowl and mix for a few minutes. With this dressing, a little goes a long way.
After the kale leaves are coated with the dressing, cover and let it sit in the fridge or serve fresh. I prefer to allow the dressing to really break down the kale for at least an hour.
Even though Whole Foods doesn't do this, I love to add my own flare to it. I love added super sweet cherry tomatoes, a few slices of cucumber and a Morningstar Sausage Patty (cut into smaller bite-size pieces). This combination is truly a delectable meal on its own. Or you can opt to make it one of the sides in your meal as I've pictured above. You've got to try my Sweet And Sour Vegetarian Meatballs alongside the kale. Yum yum yum!!
Can you think of any other vegetables to add in this mix? If so, comment below and help me out!
August 7, 2015
I was driving home from work and thinking about ALL of the responsibilities/problems/issues/etc on my plate. I couldn't help but laugh at one point and admit my life is such a mess.
Actually, it feels like more than just a mess. It's a HOT mess.
In all fairness, when I look at all the blessings, opportunities and people God continues to place into my life, I can't help but laugh at how GOOD He's been.
It's a weird place to be in. I'm very grateful for what He is doing yet very humbled and concerned for the things that still need work.
The term 'hot mess' gets thrown around all the time, but when you really think about the concept, the term is quite accurate.
My room, after scrambling for something to wear, will be a mess. However, I enjoy cleaning and organizing. After I come home from a long day, I'm energized to clean up the mess before I go to bed. I'm happy to do it. I'm not stressed out by the thought.
If I'm burning a candle and I accidentally knock it over, THIS is what I'd call a hot mess. Imagine hot candle wax everywhere. It's on the laptop, the carpet, the sofa AND the desk. The mere thought of this makes me cringe. Cleaning candle wax out of carpet isn't fun (obviously, I know).
So, you see?
The term 'hot mess' is pretty accurate for how I feel about my life. There are a lot of situations that need cleaning up. I just don't want to do them. They make me cringe. Cleaning the mess in my life isn't fun (again…obviously, I know).
Some of the issues are my fault. Most of them are not.
What I've had to accept is that it doesn't matter whose fault the problems are, they're in my lap and I've got to do something about it.
So, here are my options:
1. Pout, cry, sit in a corner and pray the bad times disappear.
2. Give the problems to God and bravely move forward in unwavering obedience.
You would think (or maybe hope) I chose the latter, but you're incorrect. I've pouted, cried and hid under the covers and logged on to Instagram more nights than I'd care to admit. Hey, your girl gets tired. You get to a point where enough is enough, right?
Well, sure. Fatigue is understandable and by all means, it is okay to cry and escape in a good book, movie or social media app… on occasion.
On the other hand, it is imperative to give the brokenness to God. Jenn Johnson of Bethel Music sings about being in over her head and how beautiful it is because that's where God's hand is shown the most. As children we sing that when we are weak, He is strong.
What better time to let God be God than when our lives get overtaken by  piles of "hot candle wax" we don't really want to clean up?
There's a promise reminding us in 2nd Corinthians 12 that His strength is made perfect in our weakness.
Knowing this, it's a pretty safe bet God has better cleaning tools than I do.
I probably should let Him do the cleaning.